keyforlove.com — is an internet dating site, where people are serious. We make sure that everyone follows the rules and we guarantee that all the profiles are real. There are no spam-bots on our website.
keyforlove.com — is a community of mature civilized people, who can evaluate not only the beautiful appearance but also the beauty of the inner world.
We created such conditions for meeting and communication in order for you to meet the person with whom you will experience the whole range of all the romantic feelings. Notice that we never call this person your «second half» or your «destiny». Here you are protected from deception.
Good luck in your search.
Only mature and decent people are accepted to our club. The others will have to look for another place to spend their free time
Your page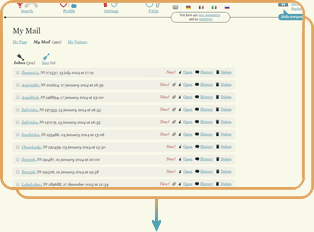 Inappropriate behaviour leads to exclusion
Find your mate
Take the tests prepared by the professional psychologists, that help you to find your perfect match
Communication
Our idea — is to give you enough space for communication, so you could get to know each other as close as possible